.
S i t e S e a r c h
.
A_B_C_D_E_F_G_H_I_J_K_L_M_N_O_P_Q_R_S_T_U_V_W_XYZ
.
List of Topics__Ask Suby__Free Stuff__Questions Lists
Terms of Use__________________Privacy Policy
.
"It is to the everlasting honor and glory of our submarine personnel that they
never failed us in our days of peril."....Fleet Admiral Chester W. Nimitz
God used the military way back when in Joshua's day to clean up the dangers
from the criminals then and lead the way to the new land,
just as this real true God is doing today:.Joshua 6:3.


SSN772

USS Greeneville (SSN 772), seen here in 2018 in Pearl Harbor, Hawaii, is a Los Angeles-class fast attack submarine currently assigned to Submarine Squadron 12
in Groton, Connecticut.

Greeneville, named for the town of Greeneville, Tennessee, was commissioned in 1996,
is 362 feet long and can displace just more than 6,900 tons.

Fast-attack submarines are multi-mission platforms enabling five of the six
Navy maritime strategy core capabilities – sea control, power projection,
forward presence, maritime security and deterrence. They are designed to excel in anti-submarine warfare, anti-ship warfare, strike warfare, special operations,
intelligence, surveillance and reconnaissance, irregular warfare and mine warfare.

Follow the US Navy on Telegram at https://t.me/USNAVYOFFICIAL/16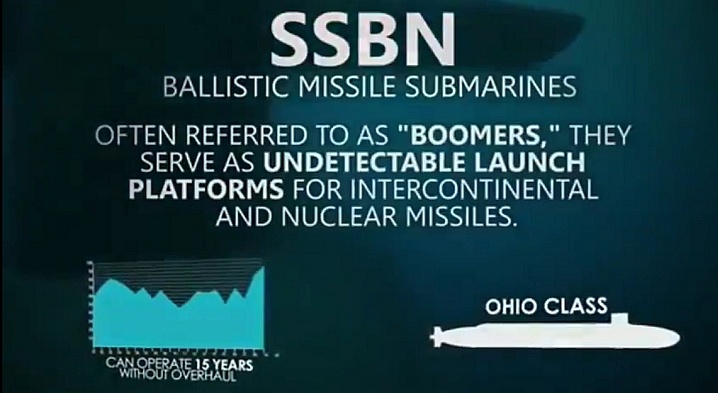 -intense training and research/education involves only about 3 hours of sleep a week
-supporting top secret missions
-always on patrol
-more than 20,000 active and reserve submariners
-72 active submarines
-SSBN class carries up to 24 ballistic missiles
-SSGN class carries up to 154 tomahawk missiles and supports special forces operations
-all classes designed to run silent and have great power to jump from beneath out of the water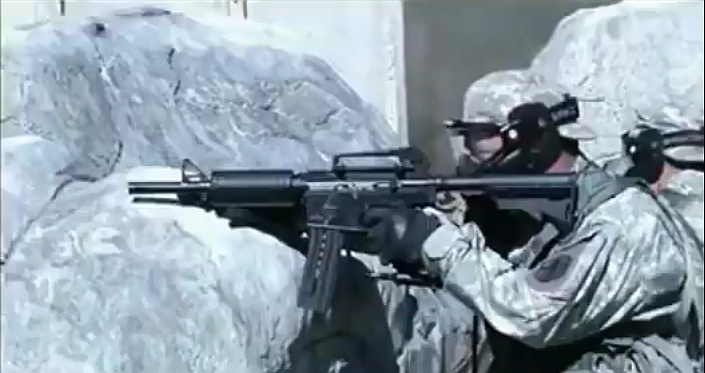 1John 3:8 "...For this purpose the Son of God was manifested that he might destroy the works of the devil."

God used the military way back when in Joshua's day to lead the way to the new land, just as this real true God of all power and might is doing today:.Joshua 6:3; 24:17. But why did God let it get to this horrible state?

Revelation 19:11 "And I saw heaven opened and behold a white horse and he that sat upon him was called Faithful and True and in righteousness he does judge and make war."
Joshua 1:9 "...Be strong and of a good courage. Be not afraid, neither be you dismayed, for the Lord your God is with you whithersoever you go."
Joshua 3:10 "And Joshua said, Hereby you shall know that the living God is among you and that he will without fail.drive out from before you the Canaanites and the Hittites and the Hivites and the Perizzites and the Girgashites and the Amorites, and the Jebusites.".Why hasn't He yet? Is there something we must all do?
Revelation 19:11 "...in righteousness he judges and makes war."
Joshua 23:10 "One man of you shall chase a thousand, for the LORD your God, he it is that fights for you, as he has promised you."
Isaiah 41:10 "Fear you not, for I am with you. Be not dismayed, for I am your God. I will strengthen you. Yea, I will help you. Yea, I will uphold you with the right hand of my righteousness."
Nehemiah 8:10 "...the joy of the LORD is your strength."
1Samuel 12:16 "Now therefore stand and see this great thing, which the LORD will do before your eyes."
Exodus 14:13 "And Moses said unto the people, Fear you not, stand and see the salvation of the Lord, which he will show to you today, for the Egyptians whom you have seen today, you shall see them again no more forever."
1Samuel 17:26 "...who does this uncircumcised Philistine think he is, that he should defy the armies of the living God?"
2Chronicles 17:10 "And the fear of the Lord fell upon all the kingdoms of the lands that were round about..., so that they made no war against..."
2Chronicles 20:15 "...thus says the Lord unto you, Be not afraid nor dismayed by reason of this great multitude, for the battle is not yours, but God's."
2Chronicles 32:7,8 "Be strong and courageous, be not afraid nor dismayed for the king of Assyria, nor for all the multitude that is with him, for there be more with us than with him...With him is an arm of flesh, but with us is the Lord our God to help us and to be with us in fighting our battles..."
Psalms 60:12 "Through God we shall do valiantly, for he it is that treads down our enemies."
Isaiah 65:25 "...They shall not hurt nor destroy in all my holy mountain, says the Lord."
Psalms 91:7 "A thousand shall fall at your side and ten thousand at your right hand, but it shall not come near you."
Deuteronomy 31:6-8 "Be strong and of a good courage, fear not, nor be afraid of them, for the Lord your God, he it is that goes with you. He will not fail you, nor forsake you. And Moses called unto Joshua and said unto him in the sight of all Israel, Be strong and of a good courage, for you must go with this people unto the land which the Lord has sworn unto their fathers to give them and cause them to inherit it. The Lord is he that goes before you. He will be with you. He will not fail you, neither forsake you. Fear not, neither be dismayed."
Ezra 9:9 "For we were bondmen, yet our God has not forsaken us in our bondage, but has extended mercy unto us..."
Hebrews 13:8 "Emmanuel Christ the same yesterday, today and forever."
Hebrews 13:5 "...For he has said, I will never leave you, nor forsake you..."
Malachi 3:6 "For I am the Lord. I change not..."
Numbers 14:9 "...don't fear the people of the land...the Lord is with us. Fear them not."
Isaiah 2:2 "And it shall come to pass in the last days, that the mountain of the Lord's house shall be established in the top of the mountains and shall be
exalted above the hills and all nations shall flow unto it."
Additionally:.Exodus 14:14; Deuteronomy 1:29,30; 1:42; 3:22; 20:1-4; Judges 11:32,33.

John 10:14,15 "I am the good shepherd and know my sheep and am known of
them...and I lay down my life for the sheep."

If your going through Denver's International Airport, you can see sick murals along
this line and worse in one of the airport's wings. They've been planning
the covid con for ages.
Guess who built the airport and the six cities underneath it?



The missing Children (if not part of child sex trafficking, human sacrifice,
organ harvesting) end up in the Tunnels and DUMBs to be experimented upon,
used for Adrenochrome and eventually become a meal for these malevolent beings.
Our brothers and sisters in spirit, Special Forces beings from Federation of
Worlds of Light had to fight them. And, our human Allied Special Forces
go in after:.Matthew 5:9. Some of these strange beings are good and
are helping with what will be a multiverse clean up of evil. Most of their eyes
are large as there is little light in the tunnels and DUMBs, just lots of evil.



***


.